Dr. B R Ambedkar National Institute of Technology was established in the year 1987 as Regional Engineering College and was given the status of National Institute of Technology (Deemed University) by the Government of India on October 17, 2002 under the aegis of Ministry of Human Resource Development, New Delhi. Now the Ministry of Human Resource Development, Government of India has declared the Institute as "Institute of National Importance" under the act of Parliament-2007.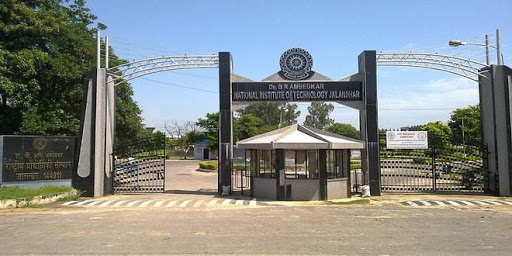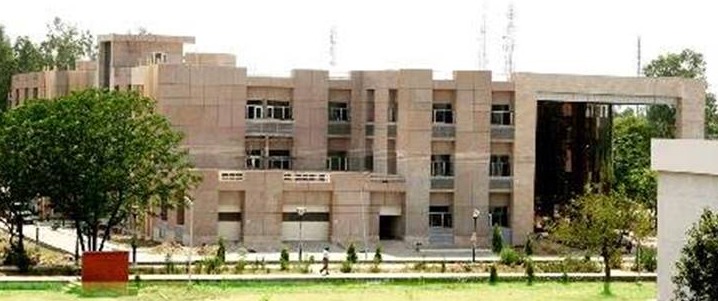 A large number of reputed Industrial houses in the country visit the Institution and select the final year students as Engineers/ Management Trainees. As one of the National Institutes of Technology (NIT), the Institute has the responsibility of providing high quality education in Engineering, Technology and Sciences to produce competent technical and scientific manpower for the country. The Institute offers B. Tech, M. Tech, MSc, MBA and PhD programmes in the several disciplines of Engineering, Technology and Sciences.
About Department of Instrumentation & Control Engineering, Dr. B R Ambedkar NIT Jalandhar:
The Department of Instrumentation and Control Engineering (ICE) connect the disciplines of electrical, electronics, mechanics, computer science and controlengineering is the core competence of modern engineering. Many areas of specialization namelyProcess Instrumentation, Control Systems, Biomedical Engineering, Robotic, Wireless Networkingetc. equips the engineers for quick adaptation to new fields of technology and new areas of employment. Training students in all these areas is an uphill and challenging task. Thus the ICE curriculum provides a broad insight into state-of-the-art methods for this interdisciplinary combinationreinforced by research. Further specialization is realized through the technical electives. Therefore,every effort has been made while developing curricula to ensure full cognizance of all valueelements among students. A holistic approach has been adopted while framing curriculum, updatinginfrastructural facilities and improving coaching methods. The teaching scheme has been enrichedby the valuable inputs of experts of respective fields from prestigious institutions/organizations such as IIT Roorkee and IIT Delhi, R&D organizations like CSIO and leading industries of the region.
About Department of Chemical Engineering, Dr. B R Ambedkar NIT Jalandhar:
The Department of Chemical Engineering, Dr. B R Ambedkar NIT Jalandhar has been offering Under-graduate Program (B. Tech in Chemical Engineering) since 1990, Post- graduate Program in Chemical Engineering and PhD programs. Department has been playing a vital role in the development of Chemical Engineering education and research. Its Alumni are occupying eminent positions in chemical industries, research and academic institutions in India and abroad. The Department also successfully conducted the Students Chemical Engineering Congress (SCHEMCON) in 2008, and Chemical Engineering Congress (CHEMCON) in 2012 and 2018.The Department has established various research equipments in various laboratories. Presently 21 research scholars are pursuing their PhD in the department in various research areas of Chemical Engineering.